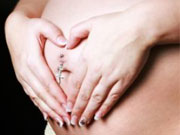 Herbal Menstrual Pain Remedies
Did you know that herbal remedies could provide a natural way for treating menstrual cramp pain? Yes, herbal remedies can help you be happier and more productive during that time of the month.

Which herbs can I use for menstrual pain?


Black Cohosh
Black cohosh is commonly used to relieve menstrual symptoms, including intense cramping. This herb works for pain, inflammation and muscle spasms, so it is a well-rounded choice for menstrual pain. You usually take this in extract form added to water or your favorite drink.


hasteberry
Chasteberry is a fruit of the chaste tree that is used to balance your hormones. It can help many symptoms of premenstrual syndrome and menstruation, including cramping. In general, you would take it in extract form like black cohosh.


Guelder Rose
Guelder rose is known as "cramp bark" because it is widely used for menstrual cramping. Like black cohosh, Guelder rose eases muscle spasms to relieve the pain of menstrual cramping. This herb is generally taken in tea form.


Additional Herbal Varieties
Some other herbs to try are ginger, turmeric, oregano and garlic, which all fight against inflammation that is a part of menstrual pain. Passion flower, dong quai and wild yam are other choices often used for menstrual cramps.


How to Take Herbs
Medicinal herbs can be taken in various ways. You can purchase herbs in supplement or extract form, and simply follow the directions on the package. Herbs also come in tea form or you can make your own tea by steeping or simmering the loose herbs in hot water.


Do Your Research Before Taking Herbs!
Herbs can come with side effects, so it is important to perform research and talk to a health professional before taking them. Some, like chasteberry and black cohosh, can also interact with other medications you might be taking. Further, herbs are not held to as high standards as medication before going on the market, so make sure you buy them from a reputable company.


Additional Ways to Use Herbs
Another option is to use herbs on your skin. When you do this, your body absorbs the properties of the herb, which relieve the pain just like topical medications.

You can apply herbs to your skin in poultices, pastes or added to heating packs. You can also use essential oils added to massage oils or added to a hot bath.

If you prefer natural treatments or you experience negative side effects from pain-relieving and anti-inflammation medications, herbal options might be a good choice for your menstrual pain.

Just remember that herbs can have side effects too. Nonetheless, herbs have many of the same benefits as medications and are worth considering.


Herbal Menstrual Pain Remedies