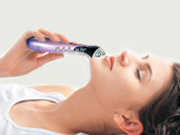 How Ultrasound facial machine works
Ultrasound therapy has been growing in popularity in the last 10 years at the luxurious spa's. Recently a home device that has received lots of publicity is the
Fyola ultrasound facial machine
. Adding this therapy to your normal skincare routine greatly improves your skin.
What Does an Ultrasound Facial Machine Do?
This device improves the skin's circulation. By improving circulation, the following benefits are achieved:
Helps nutrients and oxygen penetrate into the deep layers of skin.
Helps to flush out allergens and inflammatory agents from the skin.
How Do Ultrasound Facial Massagers Produce Skin Benefits?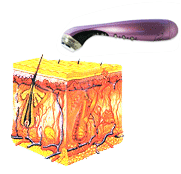 These devices produce sound waves that move to fast for nerve endings to detect and well above human hearing level. These sound waves are able to penetrate deep into the dermis without any side effects or discomfort. The skin tissues are massaged, resulting in an exfoliating effect.
A good example is a dog whistle. Humans cannot hear this as the sound frequency is so high. Ultrasound sound waves are the same. They are able to breakdown the things that should not be present in the skin's layers, therefore, cleansing and purifying it.
The high-intensity energy of this type of device can work similar to liposuction without the risks and recovery time. The tiny blood vessels will be cauterized and fat melts away. This leads to skin being contoured, smoothed and younger looking.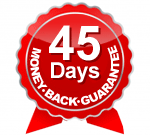 +
1 Year Warranty
How Will an Ultrasound Facial Machine Help Your Skin?
Now that we know how the machine works, what can it do for skin? The following can be expected with this type of therapy:
Blood circulation stimulation
Gentle exfoliation, ridding the skin of dead cells
Cleansing away toxins
Tightens and tones the skin
Decreases the appearance of puffy and congested eyes
Improves skin tone and texture
Lightens dark circles under the eyes
Fades freckles, redness, scars and age spots
Aids in lymphatic drainage
Increases cell metabolism
Increases the performance of skin care products
Diminishes fine lines and wrinkles
Refines large pores
Clears the skin of blemishes and acne
Reduces the appearance of fat deposits

How Long Do You Have to Use an Ultrasound Facial Machine?
This generally depends on the machine. However, there are studies that have been conducted that say 1MHz of vibration can be used for 10 minutes and this is enough to offer plenty of benefits, such as improved circulation. These devices tend to range from one to five MHz. The lower the MHz, the deeper the penetration of the sound waves.
For example, 5MHz is the least penetrating, making it ideal for very delicate areas, such as the eyes, while 1MHz penetrates the deepest, making it ideal for thick muscles and body tissues. For facial treatment, 3MHz is generally used due to thinner muscles and tissues.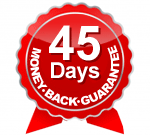 +
1 Year Warranty
Are Ultrasound Facial Machines Safe?
Yes, they are considered to be safe. However, there are a few contraindications, including:
Open wounds and sores
Infected areas
Pregnancy
Heart disease
Pacemaker
These should also never be used internally. They are meant to rejuvenate the skin on the outside. Users should also avoid the center of the throat, and near the ears and mouth.
(Video Found At youTube)

Ultrasound Skin Care - with Ultrasonic Facial Machine