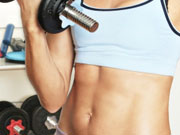 AB Lounge Exercises with Ab Lounge Explained
With Ab Lounge you work your abdominal muscles with a fuller range of motion than crunches or sit-ups. The fuller the range of motion, the LONGER your abs are toning and tightening during each jack knife rep. So you're not working harder, you're working smarter!
Weight Control
Ab Lounge is more effective than other exercises and machines for your abs. This Ab Lounge Machine is great for your back and actually more fun than crunches. Ab lounge folds up for easy storage to save you space.
AB Chair Deluxe

Ab Loung XL

Top Benefits of Ab Lounge :
Exercise in comfort
Improve abdominal tone and stamina
Easy weight loss
Oblique and Rectus abs exercises
Convenient foldaway storage
Exercises back and upper thighs
The Ab Lounger uses the jack knife abdominal crunch to work and lengthen the abdominal muscles with a fuller range of motion than traditional crunch methods. Its sturdy solid frame can support up to 275 pounds and its custom foot pedals adjust to your height. It also folds for easy storage.
The Ab lounge 2 is an ideal home exercise machine for anyone who is trying to lose weight, tone abdominal muscles or improve overall fitness.The abs lounger is specially designed to optimise abs exercise whilst minimizing the risk of injury to lower back, shoulders and legs. The optimal design extend your range of movement far beyond the range of a normal situp or crunch exercise, giving you a more thorough workout, without the pain or discomfort normally associated with abdominal exercises performed on the floor.
Ab Lounge Exerciser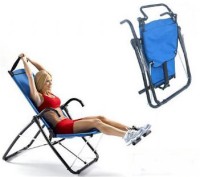 The Ab Lounge Abdominal Exerciser is a revolutionary new AB machine that tightens and tones upper and lower abs & obliques faster than you ever imagined possible! The machine works your abdominal muscles with a fuller range of motion than crunches or sit-ups, and the fuller the range, the longer your abs are toning and tightening.
The Ab lounge comes complete with instructional DVD / VCD, owners manual, easy assembly instructions and workout guide / tracker. The ab lounger comes almost ready to use, simply add the resistance cords, hand grips and your ready to GO... The abs lounge folds away into a flat pack configuration for easy storage in seconds, so there is no need for special exercise rooms or permanent furniture displacement.
Ablounge Exercises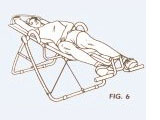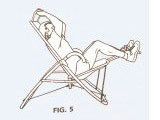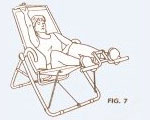 Basic Jackknife exercise
Leg extension jackknife
Oblique abs jackknife
Torso and hip flexor
Leg raise jackknife
Advanced jackknife
Extended arms jackknife
Lateral exercise
save 20~50% ~ Sign up Monthly coupon now
AB Lounge