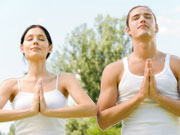 Chi Machine
Chi Machine gives you the energy that you have never experienced before. Chi Health machine a is passive aerobic machine. Use this machine anywhere and anytime to wake up your body and mind!
How Increase Your Energy with Chi Machine?
More oxygen in your body for clearer thinking and alertness. Increase your energy and performance with more oxygen in the muscles. Just lay down and put your feet at the Chi Machine to receive a full body massage. After the workout your will feel so energetic!
Chi Flow

Chi Shaker

Top Benefits of Chi Exercise Machine:
Therapeutic Massage
Total relaxation and Reduce stress
Relaxes the muscles of the back
Relieve vertebra joint pressure
Improve immune system function
Promote blood cell production, blood circulation
Massage abdominal organs to aid in digestion

Relax your nerves, muscles, body and mind with Chi Exercise Machines. Chi Exercise Machine gives you a full body massage. Just lay down and receive an energizing, effortless work out via passive aerobic exercise within the comfort of home or at the office. Chi Exercise Machine release stress, improves your blood circulation, and strengthen your immune system. Regain energy with Chi Exercise Machine while having a deep relaxation.
Oxygen is the key element in maintaining good health. More than 70 trillion cells need sufficient oxygen to carry out every body movement and brain and organ functioning. More Oxygen will strengthen your immune system.
Today, many people do not have enough oxygen intake, due to junk food and drinks. Exercise is the most effective way to acquire sufficient amount of oxygen. However, many people find exercising tiring, exhaustive, and time consuming. Fortunately, Chi Exercise Machine can provide you passive work out to increase your oxygen level. Oxygenate your entire body at cellular level in 15 minutes with Chi Exercise Machine.
The Chi Flow and Chi Shaker are newer versions of the original Chi Machine. Since the invention of the Chi Machine, other manufacturers have decided to make similar devices at a much lower cost. The goal was the same: to provide oscillating motion and enhance the Chi in the body. The difference in these later Chi devices was that many allow control of the speed of the swinging while the original Chi Machine was designed with only one speed.
save 20~50% ~ Sign up Monthly coupon now
Chi Health Machine