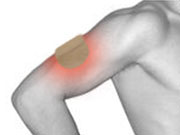 How A New Kind Of Heat Plaster

Stopped My Pain In 10 Minutes!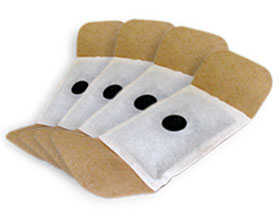 Tired Of Muscles, Achy, Stiff Joints? – Stop the Pain Now!
The ChiOndo Heat Plaster is the answer to your pain and stiffness with heat applied directly to a targeted area along with 33 minerals that help to improve circulation and relieve pain.  No electrical cords!  No trying to keep the heat on the painful area with bulky cumbersome heating pads!  Free to move about and enjoy life pain free!

Is Pain Controlling Your Life?
Living life doesn't have to be painful and it is certainly NOT a sign of aging!  It is time to take control of your pain and the ChiOndo Heat Plaster makes it so easy!  Simply apply and enjoy your day!  The ChiOndo Heat Plaster can go on in the morning and keep you pain free all day long!
Pain Free Sleep!  Who knew?!
When was the last time you slept through the night without pain?  How about waking up in the morning and being well rested?  ChiOndo Heat Plaster can be applied to any area of your body, neck, shoulders, back, hips, knees at bedtime and wake up refreshed and without pain or stiffness. 
What If You Could Find Something That Kept You
PAIN FREE WITHOUT MEDICATION?
Pain medications cost a lot of money and don't always work OR they work for a short time and then once you build a tolerance, you have to take more to get the same relief!  It's a vicious cycle, STOP!  ChiOndo works by targeting the area with 33 minerals and heat directly on the painful area, what could be simpler!
Sports Enthusiasts Love This Self Heating Plaster
You can use it anywhere, anytime and stay involved in living life because it doesn't require bring trapped at home with an electrical outlet and a cord!  Tired, aching muscles and joint pain are relieved as you play and work!  No more sitting on the side lines, watching life pass you by!
Why Should YOU Use the ChiOndo Heat Plaster?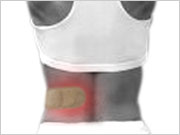 It is completely safe and free of narcotics and analgesics!  In other words it is all natural using your body's own healing system stimulated by our 33 essential minerals working together to relieve the pain. 

These are essential minerals you need anyway so why not use them where you need it most…the painful area.
And the number 1 reason to use ChiOndo Heat Plaster…
It works!  Where ever you are doing whatever you are doing!  Back ache from bending over the computer all day?  Apply ChiOndo Heat Plaster at work.  Tough workout at the gym and feeling a sore?  Apply ChiOndo Heat Plaster at the gym.  Boss giving you a pain in the neck?  Put one on your neck and give one to your Boss, she will thank you for it!
What makes the ChiOndo Heat Plaster so Special?

All day or all night pain relief
Portable, Lightweight
Easy to use
Leak Proof
Similar therapy as a TDP lamp that physical therapy utilizes
Cost-effective
Saves you time and money
Can be applied anywhere, anytime
Safe, non-toxic, effective treatment for pain


Because you are pain free, you will enjoy a greater sense of well being and joy in life!

ChiOndo Heat Plaster is Safe and Effective
With no worries about electrical cords fraying, no smell, no chemicals and its disposable and completely safe for you and the environment you could not find a better pain reliever than the ChiOndo Heat Plaster.
ChiOndo Heat Plaster – Safe, Effective and Cost-efficient
What more could you want?  Well, not only is the ChiOndo Heat Plaster safe, effective and cost-efficient it is also:
Easy to apply and easy to remove
Relieves pain by stimulating blood flow to the affected area
Comes 4 ChiOndo Heat Plasters per Box
Flexible construction allows the body to move freely all day long without restrictions of any kind
Applying the ChiOndo is so EASY as 1-2-3!
Simply remove the ChiOndo Heat Plaster from its individual packaging:
Remove the entire paper wrapping
Place the black surface against the affected area
Press firmly securing the plaster to the skin
Remove it after 12 hours usage. May use more than one if the area is larger or if there is more painful area
How Much Longer Do You Want To Be In Pain?
Get relief now!  There are 4 plasters per box, each one is individually wrapped and easy to slip into your purse, briefcase, gym bag, suit case or back pack.  Now is the time to get relief and live the pain free life you have been hoping for!
How to Use
ChiOndo

Self Heat Plaster?
Specifications - Heating Plaster
Box: 4 pieces plaster
Weight: 0.4lbs (7 oz)
Size: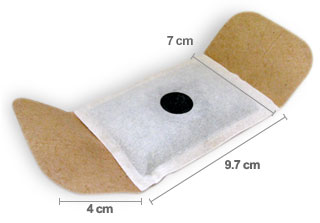 SET (4 pieces)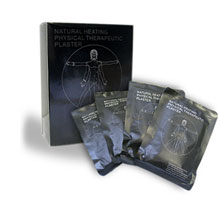 ChiOndo Self Heating Plaster