ChiSoft®

Neck Stretcher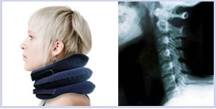 Diminish neck pain by taking the pressure off your neck


Get Neck Problem Relief
The Portable Neck Stretching Device - delivering up to 180 pounds of traction force!
Reduce pain caused by pinched nerve, compressed or bulging disc.
Correct your posture!

The
ChiSoft®

Neck Stretcher providing instant pain relief
with gentle, adjustable traction.

Reduce your need for medications. Treat your pain with safe, effective, potable therapy.
Easy to use – just place around your neck, adjust the Velcro tabs and inflate slowly to your desired amount of traction
Leave in place for 15 to 30 minutes and repeat periodically as needed
Soft-touch cover is durable and comfortable
Ease of movement - use without cumbersome hoses: the Inflating-attachment is removable WHILE INFLATED!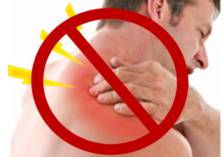 Anatomically designed, portable, cervical traction for home, office, or just about anywhere! Without a need for a power source or with cumbersome weight or size, The ChiSoft® Neck Stretcher efficiently supports your neck and head. User friendly, thin and light weight, yet exerts force evenly and gently.
The
ChiSoft®

Neck Stretcher is ideal for easing the pain and pressure of your tight muscles, pinched nerves, neck pain, tension headaches, osteoarthritis, and swollen discs.

Anytime, anywhere traction is needed for straightening of the neck.

Impressive quality model with an easy to use air pump makes it comfortable and can be used anywhere.  The ChiSoft® Neck Stretcher is made up of lightweight soft rubber and covered with soft textile at the top and bottom, remaining portable and convenient for users on the go.



Review of ChiSoft® From Youtube Celebrity
(Watch How to Use ChiSoft Neck Traction Device)

ChiSoft®

Has Giving Relief to a 8-Year Long Neck Pain Sufferer


 Exclusive to The
ChiSoft®

Neck Stretcher is its most impressive feature:


Chi Activate's 45 Day Money Back Guarantee!
We stand behind our products and service.
At Chi Activate, all purchases are covered by our 45-day Unconditional Guarantee.


+
1 Year Warranty
What Our Customer Say About ChiSoft® Neck Stretcher
(Video Found At youTube)



+
1 Year Warranty
If, within 45 days, you are not 100% satisfied, you may return the product to us, and we will gladly replace, exchange or refund (less shipping) the full product price to you.
Our Customer Support team will be happy to assist you at any time
if you have questions or need to return a product



Try It Risk Free For 45 Days (Easy Refund Policy)
+
1 Year Warranty


+
1 Year Warranty
How Get Rid Of Neck Spasms