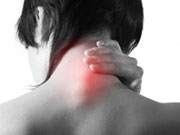 Travel Pillow & Neck Pillow
Are you tired of having a stiff neck and shoulder every time you travel? Get sore muscles in the bus or plane? Never been able to find the perfect neck support during your trips?
Most travel or neck pillows are not designed to support your neck and shoulder with lasting comfort.
Imagine that you can have wonderful sleep during your trip. Get off the bus or plane with no more neck pain and enjoy the things that you want do right away.

Or have you ever wondered how to wake up fresh and energetic after a 15 minute sleep at your office?


Feel The Difference With ComSoft Travel Neck Pillow - Memory Foam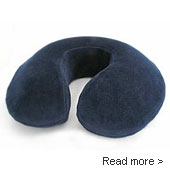 Regular price:
$69
SOLD OUT
US $49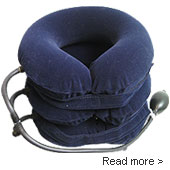 Regular price:
$89
On SALE
US $69
shipping $7

$7 Shipping
+

Shipping charge is for North American destinations only. The international shipping price will be subject to the prevailing rates for the destination.
Contact us
for shipping cost.
Experience a sensational comfort with ComSoft neck pillow
This "U" Shaped neck pillow gently cradles your neck while supporting your head for lasting comfort. Designed to help relieve pressure, prevent stiffness and alleviate soreness while traveling.

The U-shape neck pillow helps to fit easily around your neck, allowing you to sit back, close your eyes and forget about the world, safe in the knowledge that there's an exciting journey ahead.

You have just found the secret to a perfect road trip!


Try this Travel Pillow As Your Easy Neck + Shoulder Pillow Relaxer NOW!
Testimonials
"I just bought the Comsoft travel pillow for my 4 hour flight to Texas. The first thing I need for my travel is this pillow. It's so moldable to shape and soft. Never had such a comfortable sleep during my flight.
I will definitely take it on my flight to Hawai that is coming up."
Josh, New York, New York
What Makes ComSoft Neck Pillow So Special
This temperature-sensitive material reacts to body heat and molds itself to your shape to eliminate pressure points and provide maximum support for the utmost comfort.
This great ComSoft Travel Pillow will help ease the aches and pains that long distance travel can cause. Created out of molded foam that adjusts to your body shape, it eases your stress and increases your comfort
Top 3 Reason To Try ComSoft Travel Pillow
Perfect for travel use, eases neck & shoulders, and reduces tension
Portable comfort and good to use during trips to ease sore muscles and reduces tension
Thermo-sensitive properties respond to your natural body heat with contouring support and conform to your anatomy changing shapes as you move
This micro-bead filled comfort sensation is a tactile experience unlike anything previously available.
Millards of people suffers from neck pain during travel in the plain. Now here is the solution! This portable neck pillow efficiently supports yourneck and head for many hours.
Features:
Micro-bead Travel Neck Pillow
Designed to help relieve pressure + prevent soreness while traveling
Consists of: 85 percent Nylon, 15 percent spandex outer fabric
EPS (expanded polystyrene) micro-bead fill and 200 gr high denier fabric; complete satiny feel.
Quality construction with double interlocking closures
Soft, luxurious furry cover feels nice next to your skin; rear zipper allows cover to be removed for washing
Machine wash for easy care
[an error occurred while processing this directive]
more About Neck Pillow...
Travel Pillow & Neck Pillow