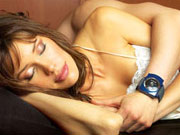 Chi ActivateTM Stop Snoring Device
Snoring is Bad for Your Health
Truly, Snoring is bad for your health - And the health of those around you!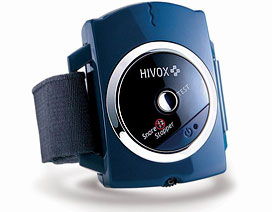 Why Snoring Is Bad For Your Health and Your Partner?
Many people are not even aware that they snore until someone mentions it to them.  As many as 45 percent of adults snore at least occasionally so it is not uncommon.  Some causes of snoring are minor issues that are not serious, but there are some serious issues that can cause someone to snore too. 
it's time to calm snoring so that both you and your partner can get a good night's sleep.


Research shows that:
30% to 40% of middle aged people in the US snore.
More than 20% of the world population is affected by snoring.
Snoring causes high blood pressure, increasing the risk of heart disease, stroke, fatigue, and depression.
Snorers, due to drowsiness, are more likely to be involved in car accidents.
Your Snoring is Bad for Their Health
Besides being annoying to household members, YOUR snoring is negatively affecting your partner and family's health as well. Even minor snoring can annoy and prevent them from having a good night's sleep. If they're complaining to you that you snore way too loud, you know you're negatively affecting their sleep and health!
Reduce Your Snoring Without Waking Them...or You!
Stopping Snoring Without Waking! Drug Free & NO Side Effects


Stop Snoring Without Anyone Waking! Designed with a bio-sensor, the
Chi Activate Stop-Snoring Device
detects snoring. It urges the snorer to change their position as soon as they begin to snore. Stopper is a watch-sized device, using natural bio-feedback to reduce snoring frequency and volume.
By sending a gentle, 5 second, electrical pulse to the skin, the snorer's brain senses the nerve stimulation and changes sleeping posture. Stop Your Snoring Without Waking! In time, it trains the snorer to use a non-snoring sleeping position. It also reminds the snorer to change their sleeping posture when they slip back into snoring.
Use the Chi ActivateTM Stop Snoring Device Tonight
And Begin Better Healthier Sleep
For Everyone in your household!
Stop putting up with loud snoring! Whether it's yours or your partner's snoring, it's unhealthy. Every household member will have quieter, better, healthier sleep.
Health Benefits of the Chi ActivateTM Stop Snoring Device
Reduce snoring frequency and volume
Better sleep for you and your partner
Wake up refreshed
No side-effects
Wearing the Chi Activate Stop Snoring Device Every Night Will Give You Great Results in 1 to 2 Weeks
Chi ActivateTM Stop Snoring Device
Scientifically Proven to work
No side-effects
Perfect for travel use, portable and small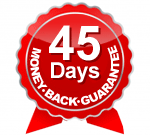 +
1 Year Warranty

What Causes Snoring And

What Else Can You Do About It?

Many different factors can result in snoring.  One issue that we can completely avoid is consuming alcohol before bedtime.  For most people, a single drink usually will not cause problems, but drinking too much and then hitting the hay causes the throat muscles to relax.  This prevents our natural defenses against obstruction from being able to work.
A deviated septum or chronic nasal congestion can cause snoring.  There are things that can be done to alleviate each of these.
Sometimes, a person's mouth anatomy is the problem.  Some people have enlarged tonsils or a thick soft palate.  These can result in a more narrow airway.  The uvula, if elongated, can have the same effect.
Being overweight can result in a narrower airway. 
This is especially true for those with large or thick necks.
Sleep apnea is another possibility, and a potentially very serious one.  In this condition, the airway is obstructed by the tissues in the throat.  This prevents breathing.  Those with this condition will often have periods of nearly stopped or completely stopped breathing and then periods of loud snoring. 

Those with at least five of these periods in a single hour are diagnosed with this condition.   This condition can also cause frequent awakening, making getting a restful sleep impossible.
Changing Your Sleeping Position
When we sleep on our back, the soft palate and tongue collapse onto the throat's back wall.  This can cause a vibrating sound.  To help prevent this, we can sleep on our sides.  To help maintain sleeping on our sides as we sleep, we can use a body pillow.  A reclining bed can also help, but some people report experiencing neck pain with this type of bed.
Losing Excess Weight
When we are carrying around extra weight, we are at a higher risk for snoring.  Not everyone that is overweight snores, but being overweight is a risk factor.  For example, if you have gained weight in the neck area, this could put pressure in the throat's internal diameter.  This creates the rsk of it collapsing during sleep and causing you to snore.
Create and Follow a Regular Sleep Schedule
If we have poor sleep habits, our risk of snoring is increased.  For example, if you go to sleep overtired and are not getting adequate rest, snoring can result from the muscles becoming floppy.  You also want to avoid alcohol before sleeping because this can have a similar effect.
Open Up the Nasal Passages
For some people, they are nose snorers.  Keeping the nasal passages open can help to prevent snoring by allowing air to go through at a slower pace.  Think about a water hose.  Those that are very narrow cause water to flow through a lot faster than a larger hose.  The same is true for how air flows through the nose.  If nasal congestion is a problem, try a hot shower before bed.  The steam can help to ease congestion and open nasal passages. 
Using a saltwater rinse is also helpful.  Neti pots have become popular because they are easy to use and are effective.  When you are sleeping, nasal strips can be helpful to keep passages open.
Switch Out Your Pillows
Pillows can trap and carry allergens.  Dust mites can make a home in pillows and cause an allergic reaction in which snoring results.  It is also important to keep pets off of your pillows as their dander can become trapped in them.  Pillows should be replaced every six months and every two to three weeks, you should pop them in the dryer on the fluff cycle to help reduce allergens.  There really is no need for fancy pillows.  Just make sure that it keeps your neck straight to prevent pain and that you replace and clean it as needed.
Maintain Hydration
When we are dehydrated the soft palate and nose secretions become thicker and this can cause snoring.  On average, a man should drink 16 cups of water per day and women should be getting 11 cups of water per day.  These are eight ounce cups of water.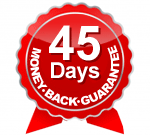 +
1 Year Warranty
How To Use Chi ActivateTM Stop Snoring Device
Then put on the machine around your wrist
Turn on the power button
A green light blinks while using the machine
Red light would blink indicates that the electrode pads at don't have proper contact with the skin
Specifications - Stop Snoring Device
Safety & Cautions
Pulse Rate: Fixed 0.2Hz
Wave form: Asymmetrical bi-phasic square pulse
Power Source: 1.5 Volt AAA battery
Detective Timer: 8 hours auto off
Not suitable for patients:
With implanted pacemaker
Has heart disease
Stop Snoring Solution