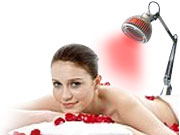 Deep Infrared Heat Therapy
with TelevasTM TDP Lamp CQ29
The advanced heat therapy you need! The
TDP Lamp CQ29
provides Heat Therapy with a proprietary 33 element mineral formulation. Natural, proven, pain relief to treat your chronic aches and pains – and so much more!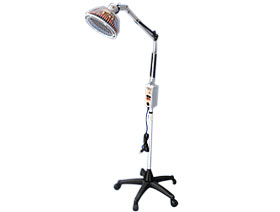 So much more than standard Infrared light bulb lamps

The abbreviation 'TDP' is for Teding Diancibo Pu which translates to "special electromagnetic spectrum". This enables deeper, more effective therapy and solutions. Instead of a bulb, the CQ29 TDP Lamp has a mineral plate that is heated to ionize the 33 trace minerals.
Using TDP instead of just a bulb is the secret to CQ29's effectiveness.
Maximum absorption of Infrared heat and accelerate your body healing process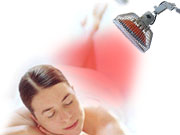 Key minerals, essential to your health are contained in the special mineral plate in the
CQ29
TDP lamp. The plate is stimulated and heats to the specific radiant temperature, It then begins to emit electromagnetic waves sized 2-25 microns. This special heat wave is easily absorbed by your body, stimulating your body's natural metabolic healing processes.
Soothe away aches and pains with TelevasTM TDP mineral lamp therapy
and without medication!
End the suffering from arthritis, back pain, tennis elbow, severe muscle pain, soreness, and more! The mineral heat relaxes nerve cells and causes the release of endorphins by stimulating glands. The release of these natural pain killers, endorphins, gives greater effectiveness in treating many types of pain, including backaches, neck pains and sport injuries.
Enhance your appearance with the CQ29 TDP Infrared lamp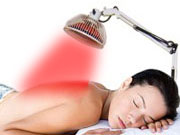 Radiant therapy treats acne by killing bacteria in the skin pores. The minerals and heat treats the tissues deep below the skin's layers leading to remodeling and tightening of collagen fibers. When the collagen fibers tighten, this ultimately results in tightening of sagging skin and smoothing of fine lines.
Infrared therapy provides heat that travels up to 3 inches below the skin's surface, relieving pain and repairing the underlying tissues. This helps relax the blood vessels and ensures better supply of blood to the specific area. It also increases oxygen and nutrients that help relieve pain and assist healing.

All promoting micro-circulation - the movement of blood in your body's tighter spaces - delivering nutrients and removing waste products, plus sending fresh cells to do their repair work.
Get the CQ29 TDP Infrared lamp for Yourself
And You'll be Recommending It to Your Elders
An especially useful tool for the elderly during the cold winter months or for those with severe arthritis or aches, pains and stiffness! It helps to improve circulation, warms the targeted area and provides relief from pain and stiffness - thereby improving their overall quality of life.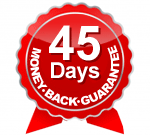 +
1 Year Warranty
How To Use TelevasTM TDP Mineral Lamp
The TDP mineral lamp head should be positioned 12-16 inches from the body area to be stimulated and the timer set for 20 to 40 minutes.
This advanced lamp can be positioned low enough to treat the feet at 12 inches above the ground up to 60 inches above the ground. Depending on your area of concern, it is recommended to have repeated treatments at anywhere from 20 to 40 minutes.

Televas TDP lamp that will work to deeply penetrate injured and sore tissue in the body. It features a 60 minute timer that can be set to your convenience, and it takes anywhere from 10 to 15 minutes to warm completely for use.

This treatment lamp is not recommended if you have abdominal pain, a high fever, are pregnant, or have severe inflammation. However, it is highly recommended to treat a number of issues and concerns in the body, including arthritis, joint pain, back pain, and sports related muscle soreness.

This is the relief that you have been looking for to treat and relax chronic muscle pain!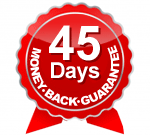 +
1 Year Warranty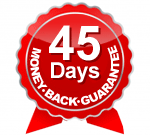 +
1 Year Warranty
TDP Mineral Lamp