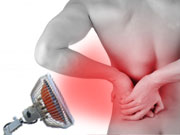 TDP Mineral Lamp – Stop Your Aches & Pains Today!

Televas - New Improved TDP Lamp
TelevasTM
TDP Mineral Lamp is a great tool to add to your arsenal of pain relief weapons! Fast pain relief with infrared heat targeted at the specific painful area. Intense Soothing-Relief where you need it most!
Why are you taking medications that are affecting your entire body
– when only a specific part is causing you pain?
Soothe away aches and pains with TDP Mineral Lamp therapy
and without medication!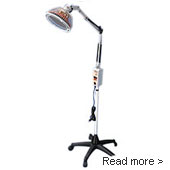 Regular price:
$210
On SALE
US $159
shipping $19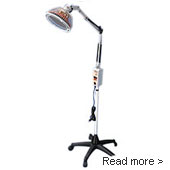 Regular price:
$259
US $229
shipping $19

Compare - TDP Mineral Lamp

TDP Mineral Lamps are FDA Approved + 1 Year Warranty

Only available for North America (110 Voltage)
End the suffering from arthritis, back pain, tennis elbow,
severe muscle pain, soreness, and more!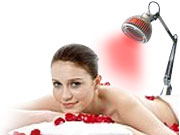 The far infared heat relaxes nerve cells and causes the release of endorphins by stimulating glands. The release of these natural pain killers, endorphins, gives greater effectiveness in treating many types of pain, including backaches, neck pains and sports injuries.
Ease These Painful Conditions -
Chronic Pain
Painful, Inflamed Joints
Stiff and/or Sore Muscles
Sports Injuries
Soft Tissue Injuries
TDP Mineral Lamp Reduces Pain and Suffering from Osteoarthritis and Rheumatoid Arthritis, Chronic Pain, Joint Tenderness and Inflammation, Tennis Elbow and Generalized Aches and Pains - And does it much more effectively.
TDP Mineral Lamp has got it all-over ordinary bulb heat lamps.
Here's why: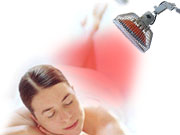 It stimulates many of the body's natural metabolic processes with a special heated electromagnetic wave.
The TDP lamp comes with a mineral plate coated with a proprietary mineral formulation consisting of 33 elements - while most lamps use a common infrared bulb.
Once the lamp is turned on the built-in electric heating element will be activated, creating a heat wave that heats up the mineral plate. This heated mineral plate emits a special band of electro-magnetic waves ranging from 2 to 25 microns in wavelength and 28 to 34 mw/sq. cm. in intensity.
That's what makes the TDP lamp do more than any other heat lamp.
TelevasTM TDP Mineral Lamp emits the FIR (far infrared) energy,
maximizing therapeutic benefits.
The Far Infrared energy that comes out of the mineral plates penetrates up to 3½ inches into your body. It stimulates microcirculation, delivering more oxygen and nutrients to the injured cells, while eliminating toxins and cellular waste.
The TDP Mineral Lamp's heated mineral plate emits deep-penetrating, far-infrared waves. This natural energy is identical to that generated by our own bodies, and is naturally and perfectly absorbed into our tissues.
TelevasTM TDP Lamp has proven to
relax muscles, reduce stiffness, inflammation and more!
Americans are just starting to learn about the benefits of TDP mineral lamp therapy. World-wide TDP lamps have been used with positive results as part of therapy for over 100 conditions.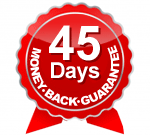 +
1 Year Warranty
Clinical studies in hospitals, universities, and clinics have Document That..
absorbed infrared energy promotes microcirculation and metabolism, stimulation of the immune system, and delivery of short-term and long-term pain relief. The TDP lamp has been classified by the FDA in a group of radiant devices used for the temporary relief of chronic pain and arthritis.

It's tiring enough working hard, and playing hard. The Pain following is exhausting! Taking away our mobility, reducing our ability to enjoy life, sapping our strength can leave you feeling sad and depressed. Put a stop to it!

Add the TDP Mineral Lamp to your pain relief arsenal. It'll make all the difference in your quality of life. Get more out of life because you're pain free.
It's Time You Took Care of Yourself!
Take Charge of Your Pain!
And Your Quality of Life!

Use the TelevasTM TDP Lamp RISK FREE for 45-Days – Our Guarantee
Get Relief and Health Today!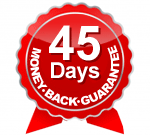 +
1 Year Warranty
What Make TelevasTM Lamps Different from the Older TDP Lamp Models
Safe With A Protective Cap Around The Heated Plate
Since the heated plate can be very hot, there might be risk of burning injuries, especially when you have kids at home. With the protective cap of Televas lamp this risk can be prevented.


Makes Lamp Portable with Improved Chair Wheels
Unlike the older models, Televas TDP Lamp comes with 5 chair wheels inside the cast iron stand base. This allows you to move the lamp effortless around your house or to another place.


Bigger Mineral Plate To Treat A Larger Body Area
Televas lamp comes with a 7-inch mineral plate, allowing you to treat a larger body area at the same time. Bigger mineral plate means a wider infrared wave. Better treatment.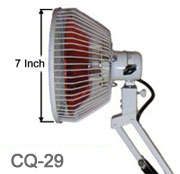 Extensive Research Has Been Done with TDP Lamp
by Over 200 institutes, hospitals, and universities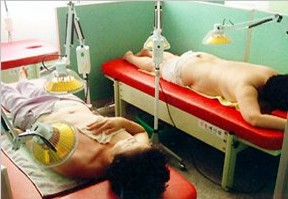 In Canada, a Toronto university has done clinic experiments with the lamp showing that the lamp is very effective for back pain and arthritis. In the United States the TDP lamp has been approved by FDA.
In Asia (China, Hong Kong Japan and Korea) it has reported wonderful successes in helping patients with different chronic ailments. In some clinics of Korea doctors and acupuncturist are using the TDP mineral lamps only to treat their patients for soft tissue and other skin injuries.
 TDP Lamp Is used world wide by chiropractors, acupuncturists,
physical therapists, and other healthcare practitioners

In the past 21 years, millions of patients with
chronic ailments have been treated with TDP lamps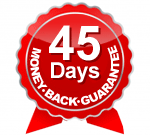 +
1 Year Warranty
Relief Joint Pain with TDP Lamp