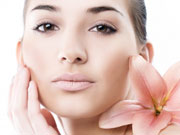 Science of Ultrasonic Skin Therapy and Galvanic Treatment
Ultrasound skin treatment is an advanced skin care technology to fight age spots, wrinkles, fine lines, and blemishes. Below are the scientific explanations of the ultrasound skin technology and galvanic skin treatment.
The Science of Ultrasonic Skin Care (part 1)
Ultrasound is the new frontier of skin care for fighting age spots, wrinkles, fine lines, and blemishes with the most effective skin care products, delivering them to the layers of skin exactly where they are needed. Over 500 scientific studies have explained and refined the use of ultrasound technology as a method of administering drugs without breaking the skin and as a method of delivering chemical compounds important in skin health.
These short articles have been prepared by our science consultant Robert Rister, author of five books and over 3,000 published articles about natural health. He is cited with his coauthors as an authority of natural medicine in the Journal of the American Medical Association, Archives of Internal Medicine, the New England Journal of Medicine, as well as many other publications.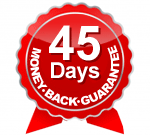 +
1 Year Warranty
What Is Ultrasonic Wave?
The simplest definition of ultrasound is sound waves at a frequency too high for humans to hear. The frequency of sound used in most ultrasound applications is far too great for humans to hear, usually from 1 to 5 million vibrations per second. High-frequency ultrasound, 3 to 5 million vibrations per second, can used in a kind of radar system to detect changes in soft tissues (such as the development of a fetus in the womb). Relatively low-frequency ultrasound in the range of 1 to 2 million vibrations per second can be used for transdermal delivery of medications and nutrients.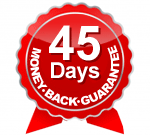 +
1 Year Warranty
Scienticfic Journals - Ultrasonic Skin Therapy and Galvanic Treatment